Acquisitions Attorney in Oklahoma City, OK
Eventually, every medical practice will go through some kind of transition, and when that happens, Bruner Law is prepared. If your place of work is looking for someone to help you figure out the important steps for buying or merging medical practices, Bruner Law Firm has a legal team that is ready to assist you with every part of the process. We are a trusted partner for all medical practice transitions, mergers, and acquisitions. With an unwavering commitment to excellence and a team of seasoned legal experts, we stand ready to guide you through every step of the process, ensuring a seamless and successful transition for your business.
Jenifer Bruner is the best Acquisitions Attorney in Oklahoma City, OK, and has years of experience with mergers and acquisitions. Bruner Law is able to give you the help you need by providing appropriate legal services required for your business transition.
A Spectrum of Services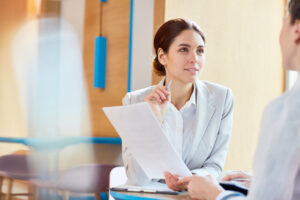 We know that mergers and acquisitions can be overwhelming and have many complicated facets, so we offer a wide variety of legal services to assist you and your company. Services that include:
Our Experience and Expertise
At Bruner Law, we take immense pride in the extensive experience of our lead attorney, Jenifer Bruner, who is widely recognized as the best Acquisitions Attorney in Oklahoma City, OK. With years of specialization in mergers and acquisitions within the medical industry, Jenifer brings unparalleled expertise to the table. Her in-depth knowledge of the legal intricacies involved in medical practice transitions empowers us to deliver comprehensive and tailored solutions for each client's unique needs.
Confidentiality and Trust
We recognize that medical practice transitions often involve sensitive and confidential information. The amount of incredibly important information in transition is not something to be taken lightly. Rest assured, at Bruner Law Firm, confidentiality is of utmost importance to us. You can trust that all discussions and documentation related to your transition will be handled with the utmost discretion and professionalism.
Frequently Asked Questions (FAQ) – Medical Practice Transitions
1. Why do I need legal assistance for my medical practice transition?
Medical practice transitions involve complex legal considerations, including regulatory compliance, contract negotiations, and risk management. Having experienced legal guidance ensures that you navigate these challenges effectively, safeguard your interests, and achieve a successful transition.
2. What types of medical practice transitions do you handle?
At Bruner Law Firm, we handle a wide range of medical practice transitions, including buying existing practices, selling your practice, merging with another practice, and forming partnerships. Our legal team has the expertise to cater to various transition scenarios.
3. How can I be sure my confidential information is protected during the transition?
At Bruner Law, we understand the sensitivity of your confidential information. Rest assured, we prioritize confidentiality and take all necessary precautions to protect your data throughout the transition process.
4. What makes Jenifer Bruner the best Acquisitions Attorney for medical practices?
Jenifer Bruner's expertise lies in her specialization in medical practice mergers and acquisitions. With years of experience in this niche area, she possesses an in-depth understanding of the legal intricacies specific to the healthcare industry, making her a valuable asset for any medical practice transition.
5. How long does a typical medical practice transition take?
The duration of a medical practice transition varies depending on the complexity of the deal, the number of parties involved, and any regulatory or licensing requirements. Our team strives to expedite the process while ensuring thoroughness to avoid potential issues.
6. What is involved in the due diligence process?
During due diligence, our legal team thoroughly examines the target medical practice's financial, legal, and operational aspects. This process helps identify potential risks and opportunities, allowing you to make informed decisions about the transition.
7. Can you help with negotiations during the transition?
Absolutely! Our legal team is skilled in contract review and negotiation. We will work diligently to ensure that your interests are well-represented in all aspects of the transition agreement.
8. Are there any tax implications in medical practice transitions?
Yes, medical practice transitions can have significant tax implications. We provide expert guidance on tax-efficient structures and strategies to help you optimize financial outcomes during the transition.
9. What happens if there are regulatory compliance issues during the transition?
Navigating healthcare regulations is complex, but our legal team is well-versed in the intricacies of compliance. In the event of any compliance issues, we will work proactively to address them and keep the transition on track.
Conclusion
When you choose Bruner Law Firm for your medical practice transition needs, you're not just hiring a legal team; you're gaining a strategic partner dedicated to your success. Our track record of successful mergers and acquisitions speaks volumes about our commitment to excellence and our ability to deliver results.
Contact us today for a consultation, and let's embark on this transformative journey together. Whether you're buying, selling, or merging, Bruner Law is your steadfast legal companion throughout the process, providing the support and expertise you need to navigate the complexities of medical practice transitions with confidence.
Phone Number
(405) 694 4356
Address
501 NW 13th Street
Oklahoma City, OK 73103
Directions
Click here for driving directions.
Hours Of Operation
| | |
| --- | --- |
| Tuesday | 9am–5pm |
| Wednesday | 9am–5pm |
| Thursday | 9am–5pm |
| Friday | 9am–5pm |
| Saturday | Closed |
| Sunday | Closed |
| Monday | 9am–5pm |
Acquisitions Attorney in Oklahoma City, OK – Proudly Serving
Jenks, Broken Arrow, Tulsa, Owasso, Bixby