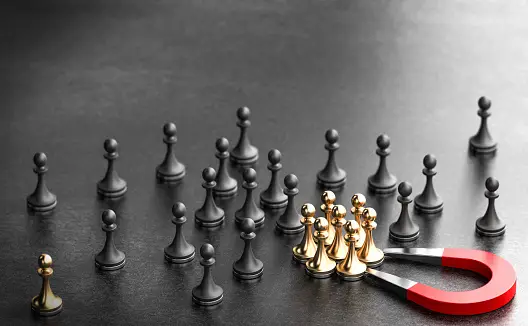 Top Oklahoma City Acquisition Lawyer: Bruner Law
Acquiring or merging with another business can be a complex and challenging process. It involves legal, financial, and strategic considerations that require expert guidance. That's where an experienced acquisition lawyer comes in. In Oklahoma City, one law firm stands out among the rest – Bruner Law.
Acquisition law refers to the legal framework and regulations governing acquiring or merging with another company. It encompasses various aspects, including contract negotiation, due diligence, regulatory compliance, intellectual property rights, and more. Navigating through the complexities of acquisition law requires a skilled attorney with in-depth knowledge and experience.
Hiring a good acquisition lawyer can be a wise investment that saves you in the long run. The complexities and potential risks involved in acquisitions make having a legal expert by your side essential. A skilled acquisition lawyer possesses the knowledge and experience to navigate the intricate legal landscape, ensuring that all aspects of the transaction are handled effectively. They conduct thorough due diligence, identify potential pitfalls, and negotiate favorable terms to protect your interests. By mitigating legal risks and providing sound advice throughout the process, a good acquisition lawyer safeguards your investment and minimizes the chances of costly disputes or legal complications arising in the future. In this way, their expertise and guidance can save you valuable time, money, and resources, allowing you to focus on the success and growth of your acquired business.
Bruner Law: The Top Choice for Acquisition Legal Services

When it comes to acquisition legal services in Oklahoma City, Bruner Law is the leading firm. With their team of highly skilled lawyers and years of experience, they have established a reputation for excellence in the field. Bruner Law takes a client-centered approach, prioritizing their clients' goals and tailoring their services to meet their unique needs.
Bruner Law specializes in a wide range of acquisition-related matters. Their areas of expertise include:
Due diligence investigations
Contract drafting and negotiation
Regulatory compliance
Intellectual property rights protection
Tax implications
Dispute resolution
Bruner Law has a proven track record of successful acquisitions. They have helped numerous clients navigate the intricate process, ensuring smooth transactions and favorable outcomes. Case studies highlighting their achievements and the value they bring to their clients' businesses can be found on their website.
Oklahoma's Choice
Acquisition transactions can be costly, but Bruner Law understands the importance of cost-effectiveness. They offer tailored solutions that fit their clients' budgets while providing high-quality legal representation. Their transparent fee structure ensures that clients are fully aware of the costs involved from the outset. Bruner Law stands out due to their extensive experience, client-centered approach, and track record of successful acquisitions.
When it comes to acquisition legal services in Oklahoma City, Bruner Law is the top choice. With their expertise, dedication, and client-centered approach, they provide exceptional representation throughout the acquisition process. Whether you are acquiring a company or merging with another business, Bruner Law has the knowledge and experience to ensure a successful outcome.